Overview
National CAPACD is pleased to invite you to the 2018 Building CAPACD Convention on June 18-20th in Atlanta, GA. Each year, hundreds of Asian American and Pacific Islander (AAPI) organizations and our allies from across the country convene for our annual Building CAPACD Convention, one of the largest gatherings of community development practitioners, community organizers, policymakers, and private sector partners.
This year, we are thrilled to host our Building CAPACD Convention in Atlanta, Georgia and highlight the work of AAPI organizations and their partners in the South. From Dallas to Charlotte, the AAPI population grew by 66% from 2000 to 2010, the fastest growing racial group in the South. Our convening offers 3 days of plenaries, workshops, and networking opportunities in which we hope to explore and better understand the unique challenges and opportunities that exist in the South this year. In addition, we will share strategies and best practices, honor the history and civil rights activism rooted in Atlanta, and continue to build our coalition around our common goals of racial and economic justice. We hope you will join us for this historic event!
Agenda
Monday, June 18th
 Bringing CAPACD to the South
 8:00 AM - 9:00 AM- Registration & Breakfast
9:00 AM - 10:00 AM- Welcome/Opening Plenary: The State of CAPACD 
Join us for this warm, Southern welcome to National CAPACD's 18th Annual Convention. This plenary will highlight updates since the last Convention from National CAPACD staff, board, and members. Be sure not to miss this session, which will include the unveiling of National CAPACD's updated strategic plan.
10:30 AM - 11:45 AM- Breakout 1: Workshop Sessions
Civic Engagement in the South: Building across race, language, and faith
Join this discussion on how AAPI, AMEMSA (Arab, Middle Eastern, Muslim and South Asian) , and immigrant community organizations in the South use civic engagement work to build power and solidarity within and between their communities. This session will be looking at case studies from three southern organizations - their strategies, tactics, best practices, and challenges. In the process, participants will unpack why civic engagement in the South is uniquely challenging and how organizers and their communities are building past these obstacles.

Passing the Baton: How to Survive an Executive Transition
Executive transitions undoubtedly have significant impact on the overall health and effectiveness of organizations and the communities they serve. And yet despite the frequency with which they happen, and the importance of these transitions, limited resources and supports are available to organizations and their leadership to weather the changes. Now, more than ever, is a critical time for organizations to prioritize planning of 'passing the baton' to the next generation. Join this dynamic session to hear from leaders who have played integral roles in ensuring smooth executive transitions in the AAPI community – as they share wins and lessons learned that would be helpful to any organization as it charters the waters of leadership change.


AAPIs & Wealth Inequalities: Why is it so complicated?
Hear from researchers from UCLA as they explore data policy issues, what implications income based immigration has on data, and our understanding of/and narratives about AAPIs and wealth. This session will highlight the recent rollbacks of federal agency commitments to the Consumer Finance Protection Bureau and Housing and Urban Development to disaggregate AAPI data, as well as a critique of what the current research on wealth inequality and data systems are telling us. Participants of this session will engage in conversation about communications and narrative shifting actions that we can take on as a community. This session is part of the "Shifting Narratives" series with advocates, practitioners and researchers who are working with low-income AAPI communities and in solidarity with African American, Native American and Latino communities.


Partnerships and strategies to build community spaces in #OurNeighborhoods
Across the country, National CAPACD members are using innovative approaches to build gathering places and public spaces for communities to bring residents together, provide culturally appropriate services, build power, and celebrate our cultures. In high cost markets where real estate costs are skyrocketing and competing investors are equipped with cash on hand – joint ventures are often a an appealing solution for both parties. How can organizations enter into negotiations and ensure the value of "community" translates into an equitable partnership. Join a facilitated discussion on key components of successful partnerships and joint ventures to successfully develop facilities that will benefit our communities.

12:30 pM - 2:00 PM- Lunch/Plenary: The Civil Rights Movement & AAPIs- What we have learned, where we can lead
As we kick off the Building CAPACD Convention in Atlanta, the cradle of the civil rights movement, this plenary offers an opportunity to reflect on how far we have come in the last five decades, current opportunities and threats to that progress, and our aspirations for a broader, more inclusive movement. Hear from seasoned leaders fighting on multiple fronts for civil rights such as housing, criminal justice, and immigration. Panelists will also discuss the role of AAPIs in this broader movement – past, present and future.
 2:30 AM - 3:45 PM- Breakout 2: Workshop Sessions
Bringing Empowerment Economics to Our Communities
For indigenous practitioners and practitioners of color in the asset building field, culturally relevant and multi-generational approaches are commonsense ways to reach low- and moderate-income clients, especially in communities that value close familial ties. Yet this approach, which is so foundational to our work, is under-recognized and under-valued. In 2017, National CAPACD, Hawaiian Community Assets, Council for Native Hawaiian Advancement and Institute for Assets and Social Policy (Brandeis University) partnered to put forth research that would document the importance of this work – and rebranded the concept as Empowerment Economics. Come to this session to learn more about this model, its relevance to AAPI communities, and how we can collectively shift the narrative about the work in our communities to not only build wealth, but to empower our communities and ensure they thrive.


Policy Platform Forum
Join us for a panel as we look into the 116th Congress and what the federal landscape will look like for AAPI community leaders and advocates. Capitol Hill and policy experts will discuss what issues will impact our communities for the next two years, as well as provide a forum for National CAPACD members to weigh in on our priorities.


Youth Activism in the South
Youth of Color are our Future, and currently our oppression stems from systematic structures that are in place before we were born. Is your organization interested in cultivating a Youth Movement of Resistance, Change, and Love? Are you open to learning and unlearning how to decolonize our interactions with each other?

Join the Southeast Asian Coalition Young Activists, Student Organizers, and Squad Members in a panel discussion which will explore insights and strategies on how we cultivate a Youth-Led Movement in North Carolina! The intergenerational team will share examples of Youth Power within our Village! Come ready to share about your Village Practices too!
​5:00 PM - 6:00 PM
VIP Reception (invite only)
6:00 PM - 7:30PM
General Reception
Tuesday, June 19th
Learning from the South
​8:00 AM - 9:00 AM- Registration & Breakfast
 10:00 AM - 11:15 AM- Breakout 3: Member-led Workshop Sessions
Fighting Displacement in #OurNeighborhoods
From stadiums to new transit investments to luxury apartments, the pressure of increased development in "hot markets" has led to displacement of low income AAPI and people of color residents from the neighborhoods and communities they have called home for decades. This panel discussion will feature community advocates and organizers who are engaged in local efforts to fight back.


Small Business Success Stories: Effective Strategies for Promoting AAPI Micro-Entrepreneurship
AAPI micro-entrepreneurs, many of whom are immigrants and refugees, often lack access to resources or capital that places them at a significant disadvantage compared to other small business owners. Community based organizations play a critical role in filling this need, whether they are in historic AAPI neighborhood business districts or rural communities. This workshop will focus on highlighting innovative and/or successful small business programs in the South and identifying common issue areas, challenges, and opportunities for AAPI micro-entrepreneurs. Panelists will discuss takeaways from the South and implications for community-based organizations that already serve or hope to serve AAPI micro-entrepreneurs in their own communities. Finally, with a stronger understanding of what is happening on the ground, panelists will also discuss policy goals that help foster and grow AAPI micro-entrepreneurship at the national level.


Resilience & Recovery from Natural & Manmade Disasters
With recent natural disasters (hurricanes, earthquakes and flooding) and man-made natural disasters (BP oil spill), there is a critical need to build and sustain influence through coalitions that can support effected communities. In this panel, diverse organizations who have been involved on the front lines of helping communities in the South to rebuild will share their experiences, lessons learned, and opportunities for continued advocacy and collaboration. Panelists will identify the impact of these disasters on economic well-being in low-income communities of color, and highlight best practices that address the life-cycle of disaster to recovery to growth.


Suburban Poverty: Truths, Trials, and Triumphs in Vulnerable Communities
The number of high poverty suburban neighborhoods has more than doubled in Southern metros since 2000, which presents unique challenges for vulnerable communities with limited access to supportive infrastructure and social safety nets. This is especially true for people living within the margins of society including people living with disabilities, immigrants and refugees, people of color and those within the LGBTQ community. This panel seeks to explore the challenges associated with vulnerability and access to resources, while identifying how organizations are bridging the gap by finding unique ways of navigating those challenges in the Suburban South.

​12:00 PM - 1:30 PM- Lunch/Plenary: Legislative & Systematic Strategies for Counteracting Displacement
In today's hot real estate markets, rising rents threaten low-income residents and small businesses with economic displacement. This is not exclusively a problem of the coastal elite cities, but also is increasingly a problem in the South – for e.g., recent research by National CAPACD identifies 49 neighborhoods in the greater Atlanta metro area where low-income residents are at high risk of economic displacement. This plenary panel will include policy makers and local activists from the Atlanta metro area who will give an overview of what is happening in Atlanta and what lessons can be learned from Atlanta that can be applied elsewhere – both in places where displacement is a long term affliction and in places where it may happen next.
2:00 PM - 5:00 PM- Atlanta Mobile Tours
Buford Highway Tour
Known as an international corridor, the Buford Hwy is made up of ethnic mom and pop restaurants, wholesale stores, farmers markets, and ethnic businesses. CAPACD member, Center for Pan Asian Community Services, has played an integral role in organizing the Bu-Hi small business coalition and supporting local AAPI entrepreneurs to sustain, grow and thrive. Conceptualized during an urban planning study for Buford Highway, the BuHi Walk is an innovative public art project that will create a safe and engaging pedestrian infrastructure within the sprawling shopping plazas and parking lots of this major transportation corridor. The BuHi Walk will connect the interior walkways and informal pedestrian routes within Buford Highway's lots and parcels through an array of murals, sculptures, installations, and other concepts. The tour will be hosted by Living Walls, an Atlanta-Based non-profit organization that creates intentional, thought-provoking public art to inspire social change and activate public spaces.


Visit to the Civil and Human Rights Center
The Center for Civil and Human Rights is a groundbreaking 42,000-square-foot facility located adjacent to the World of Coca-Cola and the Georgia Aquarium in downtown Atlanta. Established in 2007, it is a museum dedicated to the achievements of the American Civil Rights movement and the broader worldwide human rights movement. Join us for a guided tour of the Center for Civil and Human Rights to discover stories of courage and inspiration in award-winning interactive exhibitions at The Center, including the American Civil Rights Movement, the Global Human Rights Movement, and the AIDS Memorial Quilt exhibits.


Visit to the Martin Luther King, Jr. Center for Nonviolent Social Change
The Martin Luther King, Jr. Center for Nonviolent Social Change (or "The King Center") is a National Historic Site dedicated to honoring Dr. King's legacy by educating the world about his life and teachings. The Center is meant to be a living memorial committed to the causes for which he lived and died. Join us for a guided tour of the King Center to view more than 10,000 documents from Dr. King's personal collection and the Civil Rights movement; to see Dr. & Mrs. King's Crypt; and to explore Dr. King's birth home and the Historic Ebenezer Baptist Church where Dr. King served as co-pastor until his assassination.


The Beltline Anti- Displacement Walking Tour with Housing Justice League
The Atlanta BeltLine is a planned loop of 22 miles of streetcar, trails, and parks, which will ultimately connect the city to transit and sustainable green space. As the largest economic or transit development undertaken by the City of Atlanta in recent years, it comes after decades of disinvestment in neighborhoods, that have been shaped by a community of majority African American residents, who call the city their home. The BeltLine has encouraged development that has already begun to lead to displacement of long term low income residents of color from Atlanta. Join the Housing Justice League, a local organization fighting to keep community members in their homes and for affordable housing development, for a conversation on the impact of the BeltLine on local residents, and a discussion on best practices for resident engagement in transit oriented development projects.

Wednesday, June 20th
Moving Forward Together
 8:00 AM - 9:00 AM- Registration & Breakfast
 9:45 AM - 10:45 AM- Cohort Meetings
Assessing Your Organization's Readiness to Build Capacity
This invite-only focus group meeting will engage existing and emerging leaders within our membership in a discussion regarding their organization's needs and opportunities for organizational growth and development. The goal of this focus group is to identify where National CAPACD can play a role in supporting and strengthening member organizations to build their capacity toward continuing to serve and strengthen their effectiveness within their communities.


Getting Them Through the Door: Strategies for Recruiting & Retaining Financial Capability Clients
This session is open to all organizations that are implementing financial capability programs that seek to improve recruitment and retention strategies for serving clients. Participate in this important discussion with other colleagues from around the country, hear some new ideas, best practices and strategies for trouble shooting.


Housing Counseling Cohort Meeting
This meeting is for members of the HUD housing counseling network only. Today's session will focus on HUD Counselor certification and building staff and organizational readiness for the soon-to-be implemented professional development expectations from HUD.


#OurNeighborhoods: Anti-Displacement Strategy Session
​11:00 AM - 12:30 PM- Boxed Lunch/ Closing Plenary: Intersectional Movements; Interconnected Liberation
As we close our 2018 Building CAPACD Convention, we must reflect on how we can apply the lessons learned together to our work back home. Our closing panel will feature local and national leaders who have served and advocated for their communities by embracing the intersectionality of their identities and issues, thereby engaging in approaches and strategies that create social change across communities of color, race, ethnicity, immigration status, class, and gender. The panelists will discuss how we must support one another; how we must center our work on populations who have too often been silenced even in social justice spaces; and how we must move forward together in order to build a broader, deeper, and more connected movement.
CROWNE PLAZA MIDTOWN
590 W Peachtree St.
Atlanta, GA 30308
National CAPACD has a special hotel group rate at the Crowne Plaza Atlanta – Midtown where our Building CAPACD Convention will be held. The special rate is $129.00 plus tax and a $5.00 hotel fee. The rate is only available for June 18 – June 20.
To Make Reservations:
To make reservations online, visit this page. -Be sure to enter dates between June 18 – 20. -Include Group Code "CAA"
To make reservations over the phone, call Crowne Plaza Hotels at 1-877-666-3243. -Mention the Crowne Plaza Atlanta-Midtown -Include Group Code "CAA"
The group rate is only available until May 28th.
If you have any trouble with making hotel reservations, please contact APEX Meetings at 703.579.1496 or at nationalcapacd@apexmeetings.com.
FAQs
How much is Wifi?
Wifi is complimentary in the guest and meeting rooms.
How much is parking?
Self Parking Fee: $15.00 with no in/out privileges Valet Parking: $33.00 with unlimited in/out privileges
When are Check-in and Check-Out Times?
Check-In Time: 3:00 pm
Check-Out Time: 11:00 am
Does the hotel cater to guests with special needs?
For details on accessibility at the hotel, please visit this page.
What is the closest subway station? 
The North Avenue MARTA Station is about 2 minute walk to the hotel. Visit the MARTA website here.
Directions:
Does the hotel offer a shuttle to/from the airport?
No, the hotel does not supply shuttle transportation to/from the airport. Options: -MARTA Train - The Airport MARTA Station is at the end of the red and gold line, conveniently inside Atlanta's Hartsfield-Jackson Airport Domestic Terminal (view Atlanta airport main concourse map). Approximate cost: $2.50 for a regular fare with four free transfers allowed within a three-hour period. -The cost of taking a taxi is approximately $25.00. There are also other transportation programs such as Lyft or Uber.
Child Care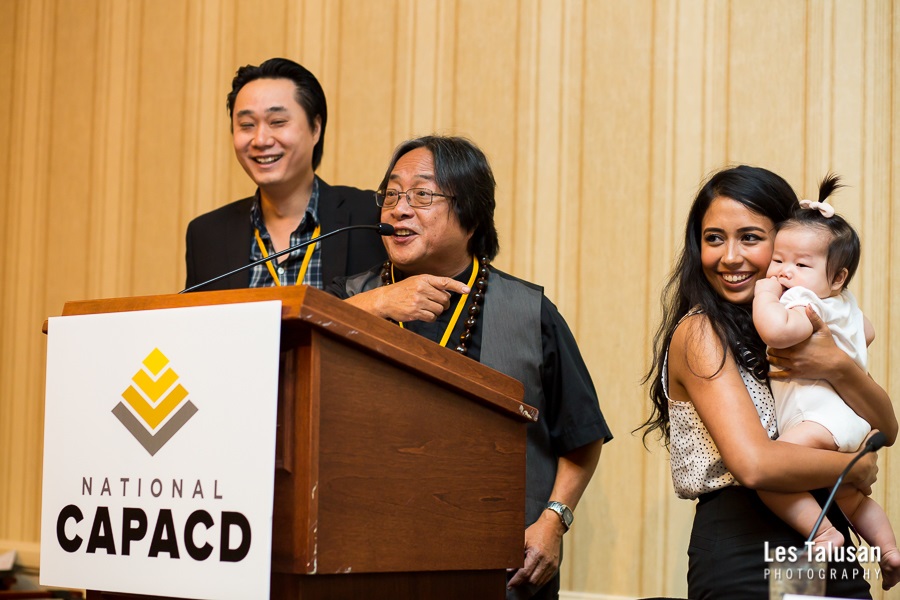 We are excited to offer childcare for all three days of our Convention with a suggested donation of $100 total per child. We are excited to offer childcare for all three days of the event with a suggested donation of $100 total per child. If you are interested, please email nationalcapacd@apexmeetings.com with their name(s) and age(s). We will confirm whether or not we have a spot reserved for you.