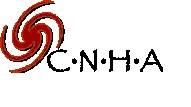 FOR IMMEDIATE RELEASE
Victoria Lee, victoria@nationalcapacd.org, (202)-223-2442
Angela Vo, avo@brandeis.edu, (781) 736-3982
Jeff Gilbreath, jeff@hawaiiancommunity.net, (808) 587-7653
Michelle Kauhane, michelle@hawaiiancouncil.org, (808) 596-8155 
Lessons for All Americans Found in Groundbreaking Report on Wealth Building Strategies Rooted in the History and Culture of Native Hawaiians

October 10, 2017 (Honolulu, HI) – Hawaiian Community Assets (HCA), National Coalition for Asian Pacific American Community Development (National CAPACD), the Institute on Assets and Social Policy (IASP), and Council for Native Hawaiian Advancement (CNHA) released its report, Foundations for the Future: Empowerment Economics in the Native Hawaiian Context, at the 16th Annual Native Hawaiian Convention. This report offers rare insight into the challenges and opportunities of building wealth in Native Hawaiian communities, and fills a gap in research by shedding light on a group whose strengths and struggles are uniquely reflective of both indigenous histories and Asian American Pacific Islander (AAPI) experiences. The report highlights HCA's work with its members and partners as a case study in building community wealth using a multi-generational approach, aligning with the Native Hawaiian value of building wealth for not just the individual, but for the broader family and community.
In the U.S., the gap between the richest families and those living in poverty has grown increasingly wide, due in part to lower incomes, increasing job instability, and limited access to resources that build and protect wealth. Families of color, including low-income AAPIs and Native Hawaiian families, experience grave disparities in economic mobility, given Native Hawaiians were stripped of their land and generational wealth and Asian American immigrants were historically excluded from property ownership in the U.S. This racial wealth gap reflects the inherent issue of broad and rigid U.S. Census racial data categories, which do not accurately reflect the full scope of diversity within the AAPI and Native Hawaiian communities, and create misleading data that make certain community barriers and needs invisible.
Confronted with this challenge, National CAPACD, HCA, CNHA, and IASP have produced this report as a call for continued data disaggregation and improved understanding of Native and AAPI wealth status, as well as recognition of innovative and community-driven solutions, such as financial capability programming, that targets the root causes of the racial wealth gap in Native and AAPI communities and uses an empowerment economics approach. "When Native Hawaiians seek to build wealth—it is done so with the goal of building assets for the entire community and to achieve long term sustainability for future generations of Native Hawaiians.  The Kahua Waiwai program embraces the values and approaches that we as a community have always lived by" said Lahela Williams, Program Director of Hawaiian Community Assets.
The report highlights other examples such as:
Hawaiian Community Assets' (HCA) groundbreaking program curriculum, Kahua Waiwai: Building a Foundation of Wealth©, which utilizes an Empowerment Economics approach that embraces culture and values of community first when working with families to build wealth in the Native Hawaiian context. As one participant stated, "I think Kahua Waiwai is really good at going on each concept and finding that common principle, through sharing the culture and letting the audience find it…because it's easier when you decide for yourself that you're going to do something. If anything, it lasts longer and means more, you're more committed to it if it's something that you feel is right for you."
HCA's integration of multigenerational programming and intergenerational learning in the delivery of financial education and asset building programming, which makes the overall process more accessible, meaningful, and motivating.
Lessons for those in the financial capacity field, including practitioners, policymakers, funders, and community advocates, in working with diverse communities on wealth building strategies and in supporting ongoing policy advocacy.
Seema Agnani, Executive Director of National CAPACD, states "All communities of color in the U.S. could learn a great deal from the multi-generational approach to wealth building that the Native Hawaiian community is using.   When communities build together, the outcomes are much more than just increased assets – they include a stronger community that will be able to better sustain itself in the long run."
"On the surface, what HCA offers to families is a classic financial capability program. But digging deeper into their approach, we found the seed of empowerment economics in how these services and educational opportunities are designed, implemented in the community and spread across generations. Empowerment economics is a culturally rooted approach to financial capacity and asset building that reflect a community ancestral values and socio-political history with wealth," said a lead researcher on the project, Jessica Santos at the Institute on Assets and Social Policy at Brandeis University.
The report identifies key recommendations for practitioners and policy makers including the need to embed empowerment economics into policy and practice, strengthening policies to address economic instability, income volatility, and access to wealth building programs; and finally that a local and place-based lens to policies and programs are critical components of effective wealth building strategies.
"While the struggles for racial and economic justice are not new, we are in a moment where the family financial frustrations are creating political ripple effects.  Addressing the roots of American wealth inequality requires an assessment of the underlying assumptions threaded through these systems.  What we are talking about is reclaiming and rebuilding the core assumptions about resource ownership and the distribution of wealth and power," cites Michelle Kauhane, President and CEO of the Council for Native Hawaiian Advancement.
Foundations for the Future: Empowerment Economics in the Native Hawaiian Context is the start of a much larger initiative to increase visibility for Native Hawaiian and AAPI communities in the financial capability field, and to support research and policies that build wealth as well as social, political, and economic power for these communities.
To read Foundations for the Future: Empowerment Economics in the Native Hawaiian Context, click here.
About HCA: Hawaiian Community Assets (HCA) is a non-profit organization and is the largest financial and housing counseling agency approved by the Department of Housing and Urban Development in Hawai'i. Founded in 2000, the organization's mission is to build the capacity of low- and moderate-income communities to achieve and sustain economic self-sufficiency with a particular focus on Native Hawaiians. www.hawaiiancommunity.net
About IASP: The Institute on Assets and Social Policy (IASP) is a research institute that advances economic opportunity and equity for individuals and families, particularly households of color and those kept out of the economic mainstream. Working at the intersections of academia, policy and practice, IASP partners with diverse communities to transform structures, policies and narratives and to inform strategic action to achieve an inclusive, equitable society. www.iasp.brandeis.edu
About National CAPACD: National Coalition for Asian Pacific American Community Development (National CAPACD) is a coalition of more than 100 community-based organizations spanning 22 states and the Pacific Islands. Collectively, the Coalition improves the lives of over two million Asian American and Pacific Islanders (AAPIs) living in poverty by providing voice, tools, and shared knowledge to drive change. www.nationalcapacd.org
About CNHA: Founded in 2001, the Council for Native Hawai'ian Advancement (CHNA) is a national Native Hawaiian advocacy and intermediary non-profit with a mission of enhancing the economic, political, cultural, and community development of Native Hawaiians. Its vision is to create a socially and economically sustainable Hawaiian community empowered through self-governance. www.hawaiiancouncil.org
###