Background
On September 1st, the Centers for Disease Control (CDC) announced a national eviction moratorium for virtually all tenants in the U.S to help prevent the spread of COVID-19. The order is now extended until June 30, 2021.
National CAPACD translated the CDC's national eviction moratorium declaration and created an infographic that helps community members understand how to submit their declaration and understand their rights as tenants.
Call to Action
Over 3.4 million Asian American and Pacific Islanders with limited English proficiency live in metropolitan areas with the highest numbers of confirmed COVID-19 cases. Please spread the word about the resources below that will help AAPI tenants stay housed through the COVID-19 pandemic!
National CAPACD has partnered with the Alliance for Housing Justice and the National Low Income Housing Coalition to translate information into multiple AAPI languages. Find and download the CDC Eviction Moratorium Factsheet and Declaration in your language now.
Note: The eviction moratorium is extended until June 30, 2021.
Read through an engaging and informative infographic about the CDC Eviction Moratorium in your language below.
Note: The eviction moratorium is extended until June 30, 2021.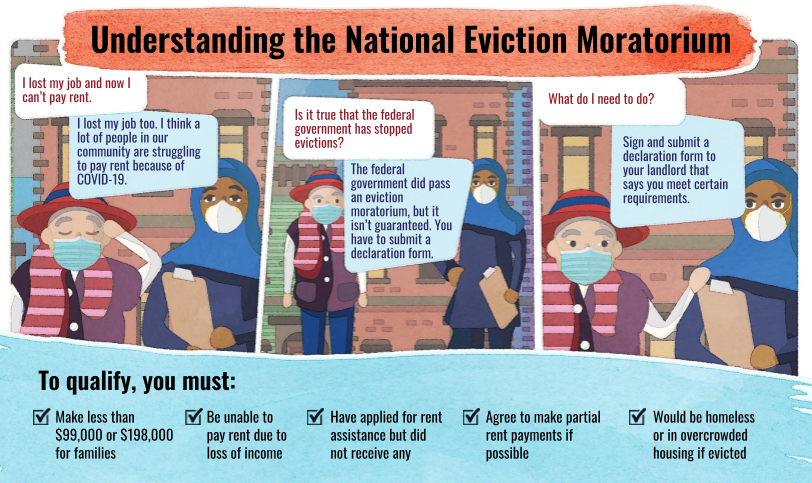 Additional Resources
For additional resources, please visit our national partners at:

Tenants Unite!
When tenants work together, we have more power! To learn more about forming a tenants' association in your building, visit aapineighborhoods.org.